Do you have a clear view of all the tools you're using across your MarTech stack?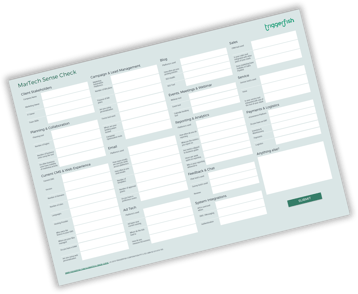 You might have an idea, but do you really know how each is contributing to delivering your Marketing and Business goals?
If the answer is no, it's time to find out.
In just 90 days, we have been able to operationally transform the way our customers deliver on marketing and business goals. With a defined path to success agreed and understood by all, we address your MarTech hygiene, create and deliver benchmark for measuring success.
Get started today!