Sitecore Chief Executive Officer Steve Tzikakis provides an update on Sitecore's announcement of a $1.2 billion growth plan, four acquisitions, and amazing leaps in innovation as we accelerate the offering of a fully composable, cloud-based digital experience platform (DXP).
Sitecore Composable DXP
Sitecore's new SaaS DXP (Digital Experience Platform) is built on a composable architecture. This means you can purchase and make use of best-of-breed products, or even a fully integrated scalable platform to support your content, data, and customer needs as your business grows.

Organisations can now take a modular approach to achieve their digital experience goals via Sitecore's composable architecture in the cloud. You can configure and connect products through APIs as needed. With microservices-based, cloud-native technology, the option to scale up or down, and quickly change content across different channels is now possible.
Many of the products in the Sitecore Composable DXP are new, and we'll be looking at each in turn as and when more new details emerge. Below is a summary of what's involved in the new Sitecore Composable Digital Experience Platform (DXP) from a content, experience, and commerce perspective.
With Sitecore's 4 strategic acquisitions and their huge investment in growth, Sitecore has reimagined the future of the DXP to a composable future where brands assemble a stack as they choose.
Sitecore is planning to define a new category of product that will help marketers build the next generation of connected experiences with a standalone, composable, multi-cloud platform that allows marketers to visually create experiences in a low code / no-code environment.
Experience Manager Cloud
Sitecore Experience Manager Cloud is the no-compromise CMS that's got native headless REST and graph QL interfaces for content management and delivery.
It will have truly open APIs designed for builders and will be a cloud-native CMS, that's infinitely scalable. Best of all it will be the last Sitecore CMS upgrade you'll ever do.
The new CMS will be headless, Jamstack ready, support Jamstack deployments and works with all modern frontend frameworks and CDN.
It includes a product called Sitecore Symphony - Sitecore's new next-generation visual builder that they're calling Frontend as a Service.
This diagram shows the new Sitecore composable Digital Experience Platform(DXP) offering.
Experience Manager Cloud In Sitecore Products
The 3 Pillars
Sitecore Symposium 2021 presentations explained the three pillars of XM Cloud (Content, Experience and Commerce).
Content
Content Hub and the CMS
Content Hub unifies content planning, production, collaboration, and management with a single, integrated solution. Content Hub is a digital asset management (DAM) platform, that is market-leading due to its advanced functionality, which transforms marketing operations.
It provides an integrated solution for Digital Rights Management (DRM), Marketing Resource Management (MRM), Digital Asset Management (DAM), Product Information Management (PIM) and Print Management. Its collaboration and workflow allow teams to keep focused and on the same page with visibility and collaboration across the entire content workflow.
Speed and relevancy
Sitecore DXP will be able to balance speed with relevancy and can dial each of them up depending on how we want to tailor the solution to our customers. While thus far marketers have had to choose between speed or relevancy, that will be a thing of the past with the new DXP and we'll no longer need to trade them off. Exciting stuff!
Developer Productivity & Agility
Just like the tradeoff between performance and relevancy, we've been faced with another tradeoff in the past: Agility and flexibility.
Usually, headless CMS add scale and flexibility but largely at the expense of the marketer.
Sitecore believes headless CMS should be combined with a best in breed visual editor to give everyone the best of both worlds.
Experience
Create connections, drive conversions, and foster loyalty. With customer data, analytics, AI, marketing automation, and more, the Sitecore Experience Platform™ is your digital marketing hub — standing alone or integrated with your stack. The experience pillar of the platform has at its core the below 3 capabilities:
To bolster and evolve their experience offering Sitecore acquired recently 2 MarTech products Moosend (now Sitecore Send) and Boxever (Sitecore CDP & Sitecore Personalize).
Sitecore Send
Sitecore Send is an incredibly powerful marketing automation platform that balances simplicity with the power of data and AI, delivering a truly omnichannel automation platform.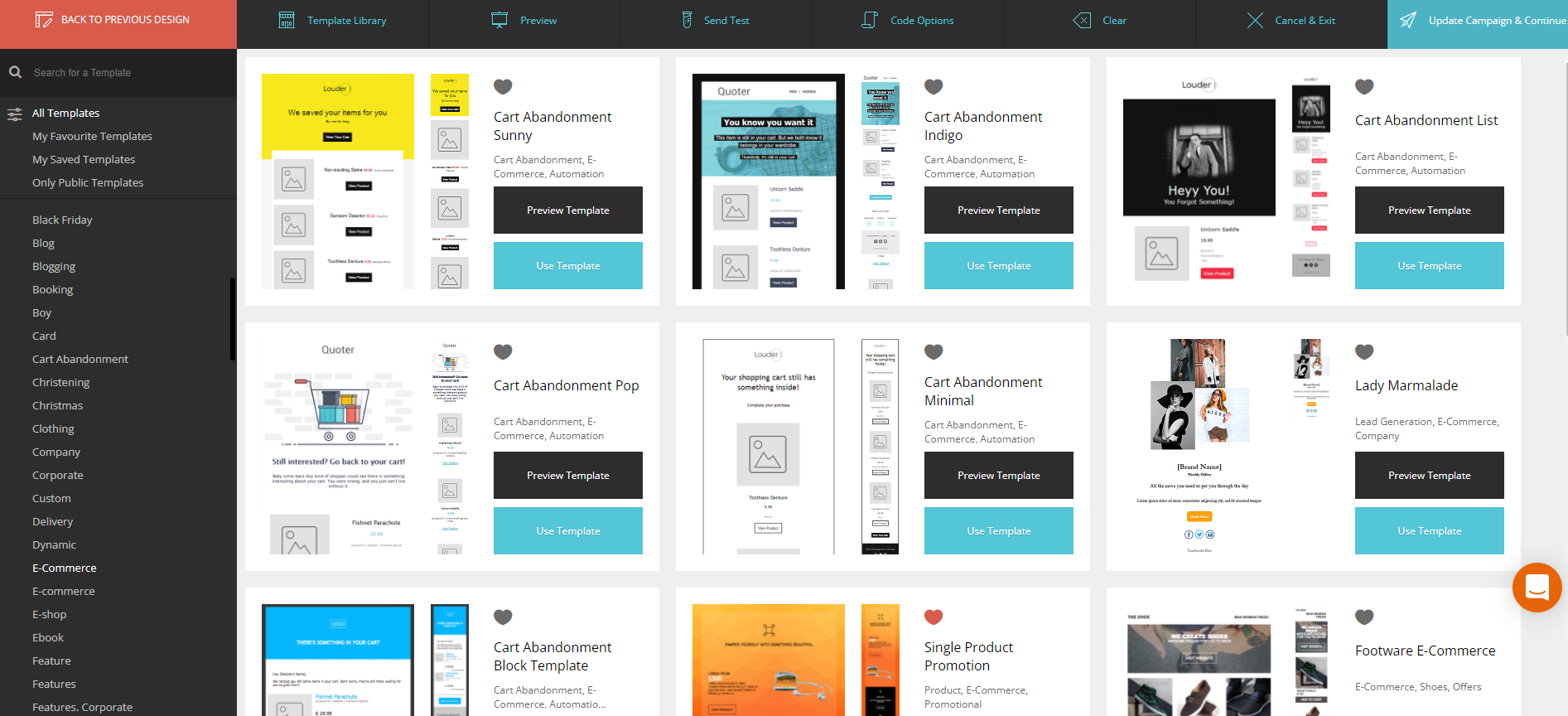 Produce high-converting emails in minutes with Sitecore Send's drag and drop editor, or browse the library of sections of designer-made, fully responsive templates to that can be customised to your needs.
Sitecore send is focused on assisting Marketers to automate, manage, grow, and scale their email campaigns with ease.
It's a communication engine at the heart of the new composable DXP platform with features like:
Ai-Driven email experiences
Sitecore Send's AI-driven next-level personalization helps you keep up with your customers' expectations for their inbox.
Commerce Automation
Automate campaigns for abandoned carts and personalized product suggestions to amp up conversion rates and revenue while you sit back and relax.
Build beautiful campaigns fast
Start from scratch or use designer-made templates to create beautiful, professional campaigns that appeal to your audience — zero coding skills required.
Email Personalisation
Stay relevant, impress your audience and boost your sales by serving customers the right message at the right time. Leverage Sitecore Send's next-level email personalisation to target more effectively and increase conversions.
Manage your audience
Break up your lists into endless segments according to demographic information or more complex criteria and master the art of highly relevant campaigns.
Track your efforts
Make smarter decisions, get more qualified leads and gain deep customer insights from your audience with Sitecore Send. The platform has great reporting tools which will help you to better understand where your customers are clicking so you can measure impact on business objectives and conversion.
Understanding your audience with the power of real-time behavioural analytics is critical to optimisation and improving audience relationships.
Reporting and Analytics
See what works for your business, monitor trends and make accurate decisions with Sitecore Send's comprehensive, precise and shareable reports. Make your team a well-tuned orchestra with our unified, robust tool that turns your subscribers' information into perfectly digestible and attractive visualizations.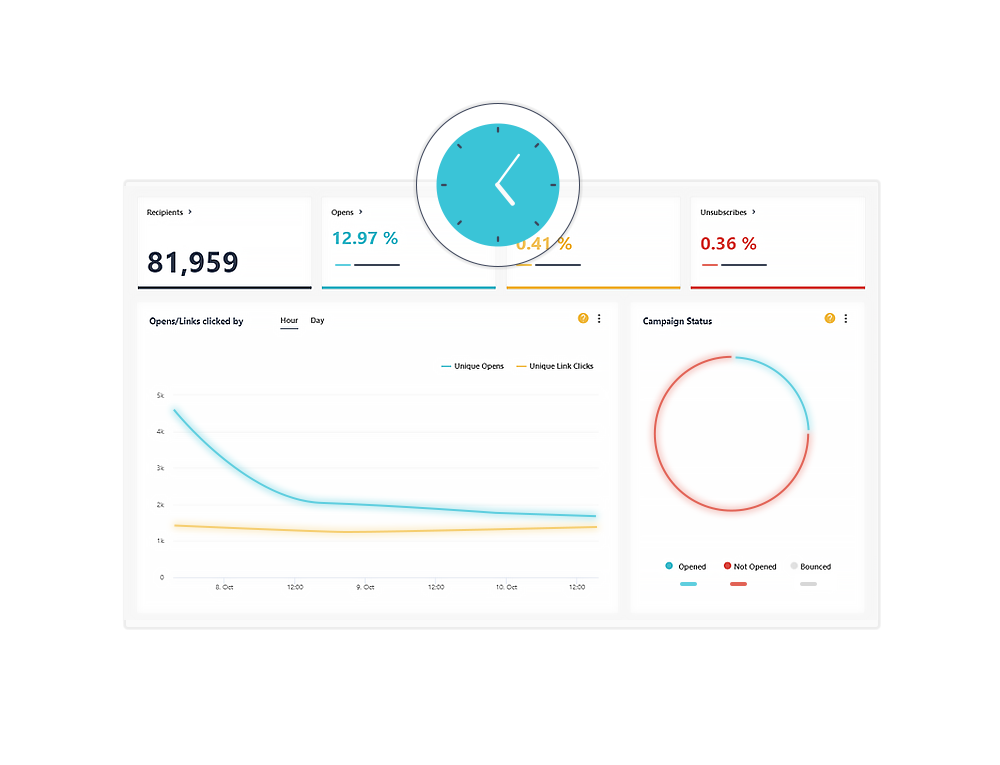 Gain complete control of your campaigns with a quick and thorough overview of your campaigns' progress. Track unique and total open rates, click-through rates, bounce rates, forwards and unsubscribes and hold all the email marketing aces. Let Sitecore Send be your eye in the sky. Gain full access to your recipient's every move, all clustered in one tab, and plan your next email marketing campaigns accordingly.
Sharing is caring for your team. Spread the good news fast through no-password-needed links and export or download reports to distribute all the important data in a jiffy and get those better decisions going.
Sitecore CDP
The best customer experiences depend on trusted and unified data delivered in real-time. Triggerfish implement Sitecore's cloud-based Customer Data Platform (CDP) to help our clients to unlock a 360-degree customer view, advanced segmentation and AI-informed personalisation in real-time.
The basis of a modern data strategy is about capturing 3rd party data and transforming it into 1st party data. Implementing Sitecore CDP for many of our clients has helped them to devise a strategy to navigate a cookieless world.
A cookieless future presents many challenges, but with the combination of our strategies and Sitecore CDP, they now have a solid first-party data collection strategy that leverages Sitecore CDP to unlock more intelligent contextual conversations with consumers using targeting tactics like personalisation and marketing automation nurture campaigns.
A single customer view that consolidates real-time and historical data from all online and offline channels is a Marketer's dream. Sitecore acquired Boxever to assist companies to achieve this goal. Sitecore CDP has become the central nervous system of the new composable DXP.
When Sitecore CDP is configured with your Sitecore instance, links every product page with real-time analytics, customer insights and personalization.
Data cleansing and Aggregation
Data is becoming a valued business asset. Valuable in its own right, to be collected, stored and used across every business unit to inform business decisions. Data cleansing is a nightmare when you have disparent systems and processes.
Sitecore CDP allows you to cleanse your data and unify your data across multiple sources. The aggregation from multiple disparate data sources presents an opportunity for businesses to build a single view of their customer, either anonymous or fully known, this can be used to create real-time segments. Need help qualifying if Sitecore CDP is the right fit for your business? Speak to our team of CDP experts.
Sitecore Personalize
With Sitecore Personalize, you can deliver tailored experiences to every customer on any channel at scale via a fully cloud-native, API-first platform. Sitecore's vision for Sitecore Personalise was the dive consistent and connected 1:1 engagements across touchpoints at scale.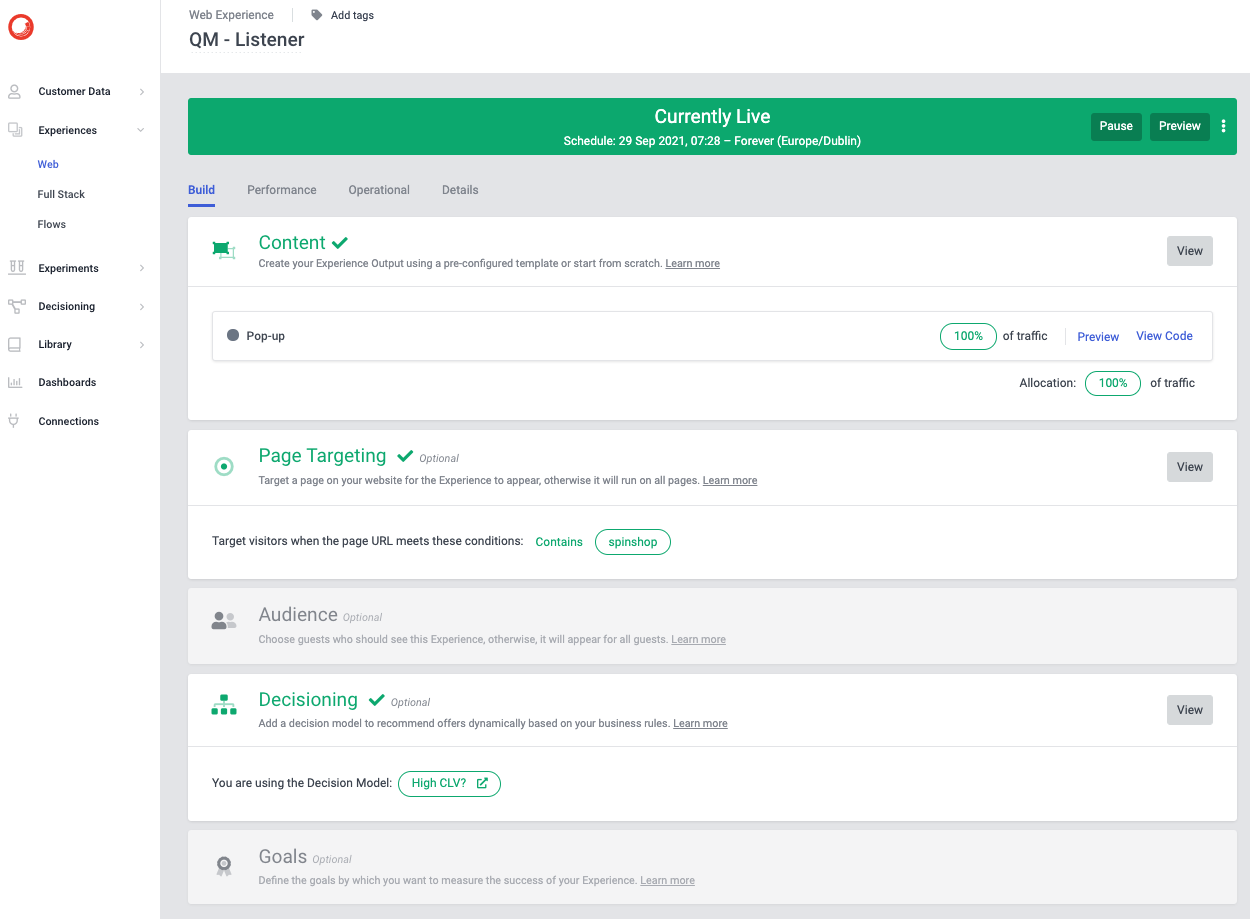 Leveraging rich Sitecore behaviour insights, businesses can now achieve their CRO objectives with a user-friendly interface, and AI-driven automation delivering true 1:1 messaging at the right time to the right customer.
Sitecore Personalize also provides more sophisticated capabilities to personalize server to server via APIs or to personalize at the edge giving unrivalled flexibility and deployment options if needed.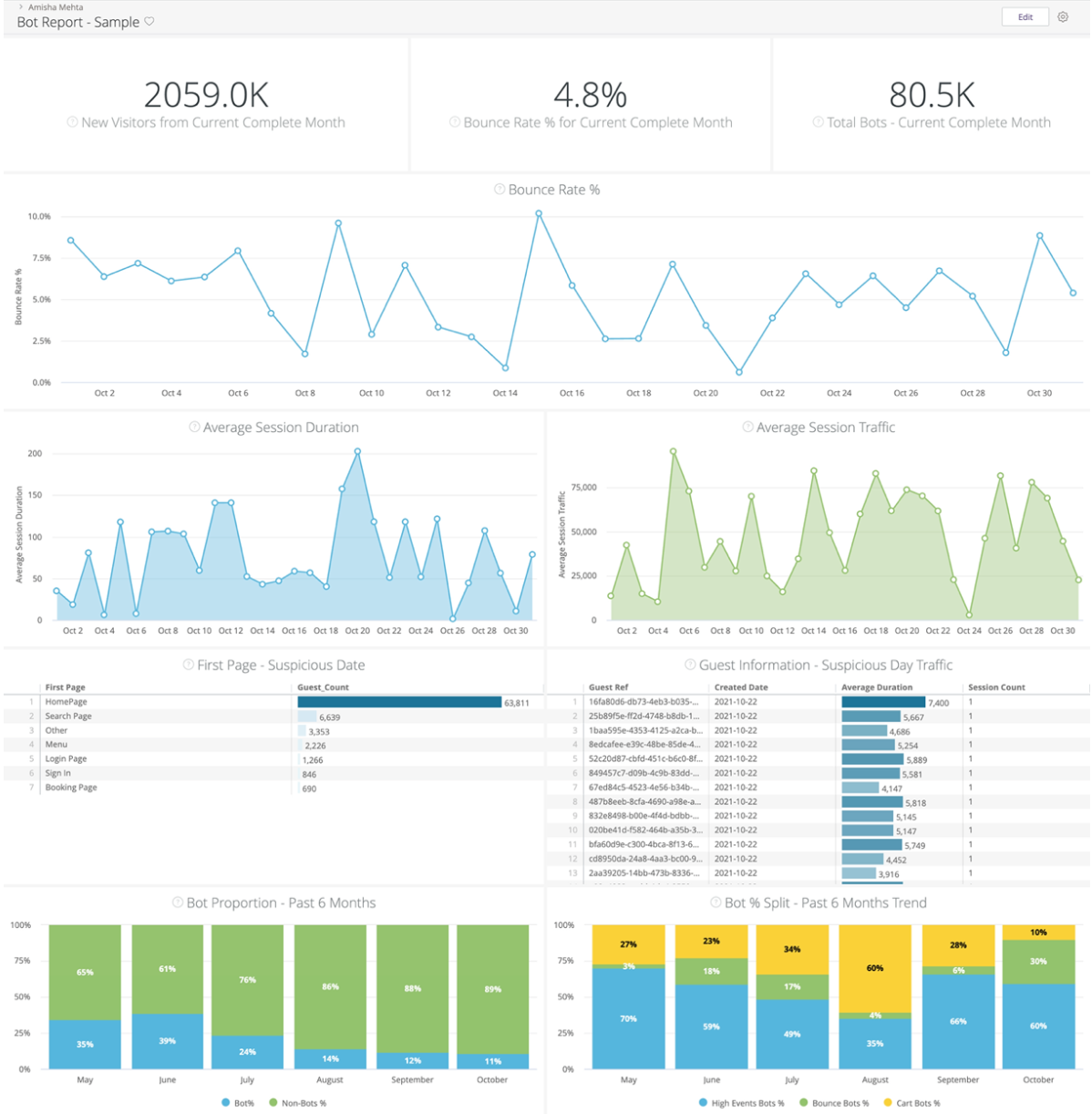 Revealed at Sitecore Symposium, Sitecore users with XM or XP already installed can use the solution quickly and integrate it into their current installation and start their cloud journey.
Commerce
Sitecore's acquisition of OrderCloud and Reflektion has bolstered the commerce capabilities of the Martech stack. These recent acquisitions will now allow customers to depreciate their existing costly 3rd party integrations and build their own B2B commerce marketplaces.
Sitecore Experience Commerce enables retailers to unify the data-rich world of eCommerce with the data-scarce world of offline, in-store retail. By leveraging a single, shared data set, brands can seamlessly connect promotions, schedules, experiences, and insights; gaining a complete understanding of the end-to-end customer journey.
The new capabilities of Sitecore Experience Commerce will address the growing need for robust B2B commerce solutions that better serve the needs of their business buyers through:
Product and Content Discovery - Poor site search is a lost revenue opportunity. Manage your inventory, create uniquely relevant searches, and get your products discovered.

Automated Site experiences - Unleash deep and disruptive AI-driven eCommerce capabilities. Packed with best-in-class controls, merchandisers can streamline workflows and enable global site expansion & management.

Data-driven results - Deliver on eCommerce KPIs. Get on-demand business insights and globally integrated analytics to help you realize performance improvements centred around metrics like conversion rates, RPV, and AOV.

For commerce customers, the acquisition of OrderCloud and Reflektion is gold as brands will be able to:
Collect and measure additional behavioural data to evolve existing B2B intelligence, insights and strategies.

Manage any number of buyers, buyer groups, and user organizations

Extensible properties allow you to segment and integrate personalization

Configure catalogues per buyer, with custom category taxonomies

Manage multiple suppliers, automatically forwarding orders for fulfillment

Setup personalized pricing depending on the buyer or user group that is ordering

Extensible payment options for credit cards, purchasing accounts, or B2B credit services

Optionally extend into B2C on the same marketplace setup
OrderCloud
OrderCloud powers custom eCommerce (B2B, B2C, B2X), order management, and B2B marketplace applications for some of the world's most well-known brands. OrderCloud is an API first, headless platform that gives users the ability to bring commerce into channels or branded experiences that don't typically fit the traditional mould of an online storefront.
This means that you can build and connect any number of application experiences on top of OrderCloud, these could be the buyer shopping experience, administration of orders from another 3rd party tool, or standing up a portal for your suppliers or franchises to manage orders.
OrderCloud was created to solve the most complex B2B operations, but enterprises can simply pick to implement a subset of capabilities out of the gate, knowing OrderCloud can handle the complexities as your business grows internally and in the market.
Define Your Own Marketplace
Complex Buyer and User Group Setup

100% Extensible Model for Business Segmentation

Anonymous Shopping or Secure Behind a Login

Mirror Your Sales and CRM Processes

Custom Properties to Target Different User Personas

Support Customer Service with Impersonation

Tiered Approval Rules

Supplier Management and Workflows
Personalized Shopping
Segmented, Multi-Supplier Catalogs

Faceted Keyword Search

Buyer and Buyer Group Product Visibility

Promotion Configuration

Product Variants and Specifications

Customized Price Rules

Price Breaks based on Quantity Ordered
Fulfilment Automation
Supplier Order Management
Various Order Types (Quote, CPQ)
Advanced Payment Methods
Email Notifications
OMS Integration
Sitecore Discover
Powered by Reflektion, Sitecore Discover offers strong product catalogue management and visual merchandising capabilities, as well as AI expertise. Sitecore customers are using Sitecore Discover to understand shopper's intent and offer individualized product search results, recommendations, and merchandising — all in real-time.
Boost engagement and maintain interest throughout the journey by showcasing what matters to each customer — from product search results to merchandising.
Sitecore Search
Sitecore Search builds on the enterprise search and AI capabilities Reflektion has today but delivers amazing capabilities like instant preview search.
It allows users to index structured data directly from XM and Content Hub or can scrape the rendered pages for quick deployment.
The Interface
The commerce interface looks intuitive and a lot more visual than the current Sitecore launchpad and content editor.
Sites are displayed by recency, and keynote presenters are promising that it offers marketers the power to create a game-changing experience in a visual composer that takes learnings from Horizon.
Analytics
Sitecore Analytics powered by Boxever empowers you to make smarter decisions about where to spend your marketing budget.
Sitecore Experience Analytics tells you exactly how and where you're customers are engaging so you can identify high-value visitors. Without this deep insight, you're missing out on opportunities to personalize your message and provide your customers with relevant information.
If you want to be more effective with your marketing, you have to be able to engage customers in the context of their interaction with your brand. To put it simply, you need to "get" your customers. Experience Analytics helps you meet your customers where they are, across all your marketing channels, capitalizing on opportunities that you might otherwise miss.
New Developer Portal
Sitecore Symposium revealed Sitecore's new developer portal. The new developer portal gives you direct access to documentation, guides and the tools you need to enhance your developer experience.
Sitecore Health Cloud
Another announcement was Sitecore Health Cloud - a specialized offering of Sitecore XM deployed in MS Azure that caters to the intricacies of the US health market.
The technology, built to empower healthcare providers to offer engaging and personalized patient experiences in a secure and compliant manner, will be HIPAA ready and available in Spring 22, along with HIPAA ready Content Hub.
Sitecore 10.2
The Sitecore customer experience manager software contains state-of-the-art CMS and marketing functionality to give you complete control over the customer experience. It allows you to unify all your activity across multiple channels, from campaigns to visitor activity as well as performance measurement.
xConnect Dev CLI plugin purging tool
You can now use the purging tool to clean up unused interaction data to release the space in your database.
xConnect DevEx CLI plugin estimate tool
You can now get an estimated number of contacts and interactions for processing based on the filter parameters. This tool lets you determine the size of a purge before deleting the data.
Extended xConnect logging
You can now get additional information about xConnect internal functioning, particularly during the debugging process.
xConnect target contact operations
You can now use two new methods for targeting contacts in the xConnect Client API
List Manager
You can now configure the delimiter used when exporting form field content. In addition, the structure and order of the form fields are respected in the exported file.
Robot detection
You can now disable robot detection. This is useful, for example, if you are running automated performance tests.
Async processor mode
As an experimental feature, you can test the possibility of running pipeline processors concurrently.
EXM UI configuration
You can now configure the following in the EXM UI: the number of campaigns loaded for lists and searches, and the default sorting of columns for each List page.
Video Component Enhancements
You can now add closed captions for YouTube videos. You can also link directly to public Vimeo videos.

Experience Analytics
You can now export a CSV file with data from any list report in Experience Analytics. Several improvements have been made to list reports:
The Segment column has been added to list reports.

When you open a list report, it is sorted by the most relevant metric for the specific report.

Only the top 50 rows are loaded by default. The user can click to load more rows.

You can click on the column header to sort the list by any column in the report.



Ready To Become a Driver of Business Impact?
Triggerfish helps marketing and technology teams like yours build connected, intelligent and automated CX ecosystems that demonstrate business impact in less than 90 days, and an agile rhythm to iteratively optimise CX ongoing.
Triggerfish was founded as a result of seeing how much waste and lack of outcomes there was in implementing enterprise MarTech solutions that drive CX, after working in global technology, marketing and management consulting organisations.
We partner with customers in Australia, America, and Europe to operate with Speed & Certainty by building customer experiences that demonstrate business impact quickly.
As a Sitecore Gold Partner, we have a multi-disciplinary team of customer-centric problem solvers with experience in business & marketing strategy, design thinking, enterprise technology and user experience design that deliver lifecycle services spanning business cases, technical implementation, running digital marketing operations and ongoing optimisation.
Our experts are ready to assist you in realising a return-on-investment from your investments in MarTech, Digital Experience Platforms, marketing automation, Customer Data Platforms and CRM that enable CX transformation. Speak to our team today about your vision and what technology you want to consolidate into a connected digital ecosystem.